Regular Price:

$10.81
Sale Price:

$8.00
1 reviews
5.0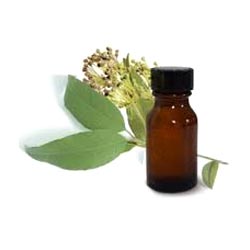 100% Natural and Pure Myrtle Essential Oil
Myrtle Essential Oil
Weight

Price

Sale Price

Add to Cart

50ml./ 1.760oz

$10.81

$8.00

100ml./ 3.520oz

$20.27

$15.00

250ml./ 8.799oz

$47.30

$35.00

500ml./ 17.598oz

$90.54

$67.00

1000ml./ 35.195oz

$174.32

$129.00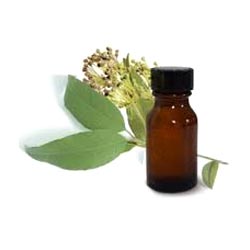 Myrtle Essential Oil
Botanical Name:
Myrtus communis
More Essential Products
Botanical Name
Myrtus communis
Method of Extraction
Steam distillation is the method which is used for the extraction of this oil.
Part Of Plant Used
Leaves and stems of the myrtle plant are used for the extraction of this oil.
Origin
Tunisia is the origin of this essential oil.
Application
You can use this oil as an anti septic as it will help the wound to develop septic. You can even use this organic oil as a room freshener.
Strength & Aromatic scent
It has got a lemony and sharp fragrance.
Color
The color of myrtle essential oil is pale yellow.
Blends Well With
It perfectly mixes well with black pepper, cedar wood, bergamot, benzoin, myrrh oils etc.
History
Since years, it is being used as an antiseptic and is known for its astringent properties.
Precautions
Myrtle essential oil can cause skin allergies so, pregnant ladies and small children should completely avoid using this oil. They should use this oil only under the proper guidance of a medical practitioner.
Myrtle essential oil is extracted from the leaves and stems of myrtle plant by the process known as steam distillation. The chemical components of this oil include Myrtenol, Cineol, Geraniol, Myrtenyl Acetate, Borneol, Camphene etc. Due to its medicinal properties of anti septic, astringent etc., it is used to treat different diseases such as fever, cold, bronchitis to name a few.
Deodorant: -The fragrance of myrtle essential oil is very pleasant so, it is used to get rid of foul smell. It is even used in making incense sticks, room fresheners, burners, vaporizers etc. to make the ambience refreshing and rejuvenating with its calming and soothing fragrance.
Antiseptic: - One can apply this oil on severe wounds to avoid developing the septic. People even use it for curing ulcers as it gives instant relief in that problem too. Also, cinnamon myrtle essential oil does not cause any kind of skin irritation. It is perfect to use.
Astringent: - This oil has got rich astringent properties and so, it is used as an active ingredient in number of mouthwashes. It helps in strengthening the grip of gums and keeps the teeth healthy. It also supports in tightening the facial skin and reducing the wrinkles up to a much greater extent.

Myrtle essential oil for refreshing the ambience
I like sweet and soothing fragrance so; I was searching for that oil which I could use for rejuvenating the dull environment. I searched a lot and at a point of time, I saw this myrtle essential oil on this website. I read the description & uses of this oil and decided to place an order. After placing the order, I received it next 4 days only. I started using this oil as a room freshener and it actually works well. It rejuvenates the ambience and keeps the foul odor far away.